We work with small, medium and large companies that are committed to innovation and exclusive design; companies that stand out, that promote their brands in a creative and original way.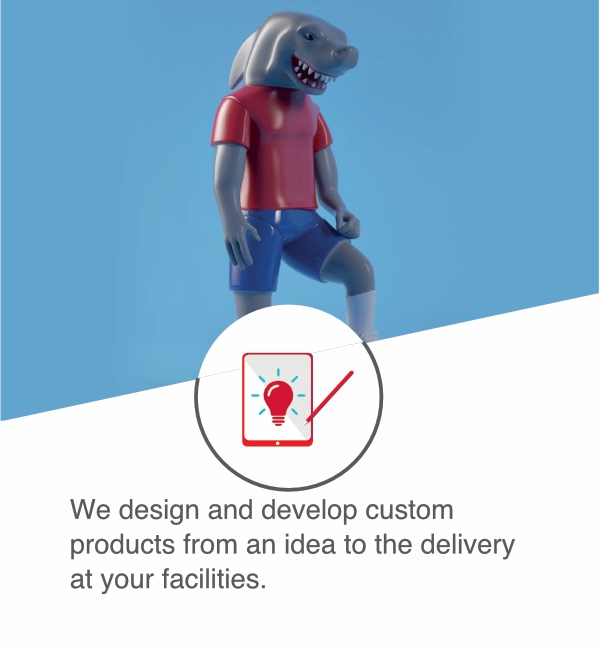 We transform ideas into tangible products
Inspired by new trends, we make products that deliver results and fulfill their objective. A great differentiator that endures in the minds and memories of customers and consumers.
A mix of a functional design methodology to generate great ideas, engineering and good serial production manufacturing, with a solid project management and logistics make a comprehensive and tailored experience.